Back to Basics: Reuse as a Primary Alternative
This blog is part six of eight in the scenario analysis series: Circular Economy 2030.
Can sustainable packaging design accelerate the transition to a circular economy? Seismic shifts in environmental awareness and industry collaboration can dramatically impact the future of sustainability. In continuation of exploring probable outcomes for the circular economy of 2030, FutureManagementGroup AG has developed four alternative scenarios that describe significant industry transformation.
The story below, written from a future perspective in the year 2030, is a fictional piece that describes the effects of transformative change.
ALTERNATIVE SCENARIO 2
REUSE AS THE PRIMARY CIRCULARITY STRATEGY
Lieke Edelijn works in corporate strategy for HaFood Group – one of largest food brands in Europe. Part of her work consists of watching the developments in the industry and actors across the value chain.
In 2020, her team observed the market and scanned weak signals, which convinced her that a change of HaFood's packaging strategy was necessary to remain future-robust, but also to create new, profitable areas of opportunities. Neglecting such a strategy adjustment, she insisted, would disadvantage HaFood in the long-run and cause significant loss of market share.
The essential idea was to move HaFood into the circularity movement by conjoining with other stakeholders in the circular economy and modifying HaFood's business model in a way that would require and incentivize consumer engagement with regards to packaging.
Lieke and her team conducted diligent research and came to the conclusion that it was obvious – mostly due to the lack of economically viable alternative materials – that HaFood was not going to move away from plastic packaging in the future. And with public pressure and the demand for more sustainability and corporate accountability rising, it appeared ignorant to not get involved in the circular economy. Their research of emerging signals in the market illustrated that some of the more ambitious retail chains already showed interest in increasing their involvement with an integration of reverse logistics. Yet this warning also holds an opportunity. Lieke's team was convinced that a new packaging strategy was HaFood's opportunity for emerging as the pioneering thought leader, improving the company's image and encouraging other players in the food business to follow along.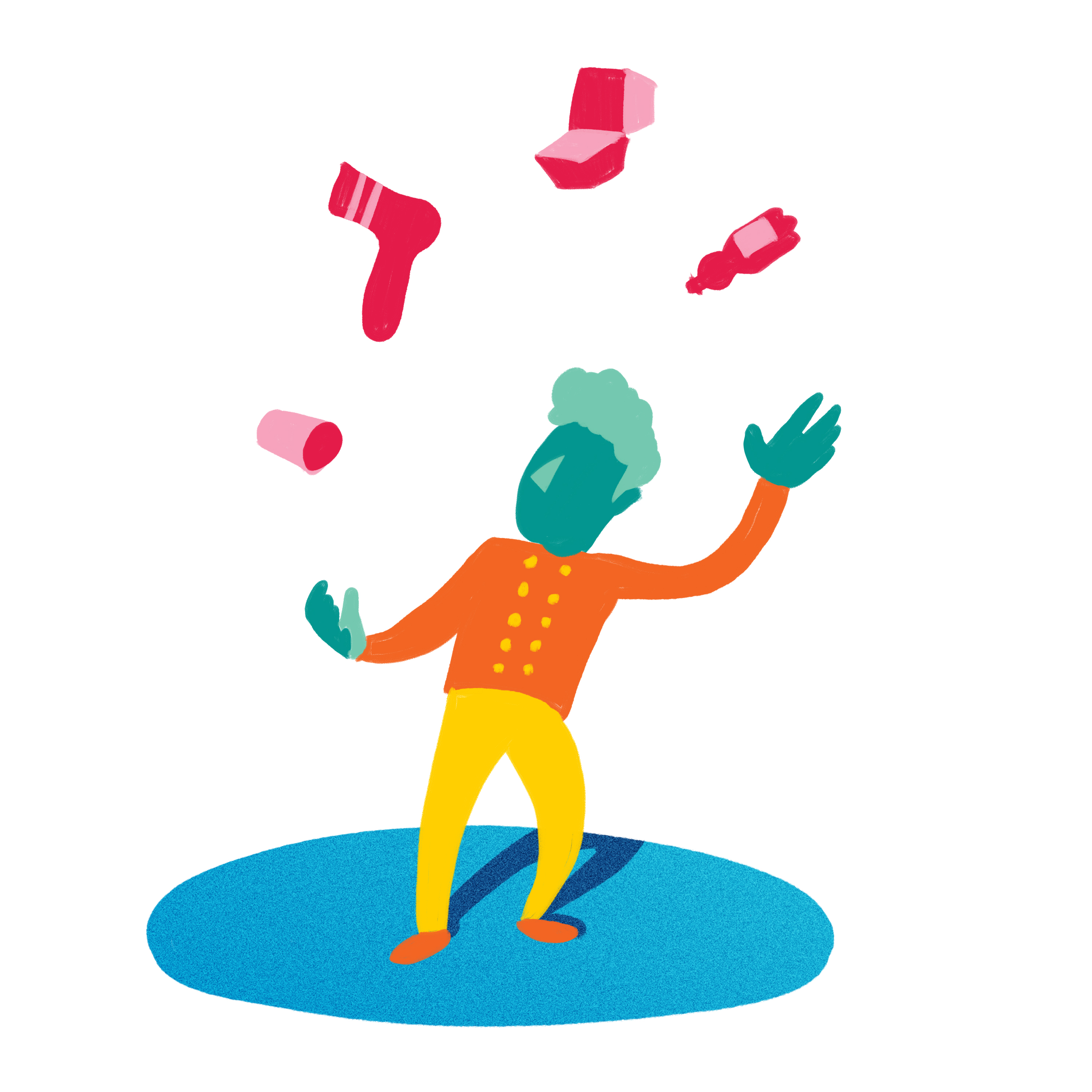 In their pitch to the management board, the corporate management team pointed out the increasing ability of consumers worldwide to afford reusable packaging. Coupled with e-commerce and a service model for example, they argued, this would cater to the consumers' need for convenience.
When eventually green-lit by HaFood's board, the initial idea was turned into a legitimate strategy with a roadmap that would pave the way for the next ten years. On this roadmap, one of the most important milestones was to build close cooperation with established and new players in packaging design and retail, as well as technology leaders in the collection business. Collection technology was crucial, as every reusable packaging eventually has to be retrieved to enable its second life after cleaning and inspection. Furthermore, HaFood had to work alongside experts, scientists and policymakers to educate the public on their efforts and to ensure the diffusion of the reuse model among consumers. This was achieved by investing in education and incentive campaigns that would highlight the benefits not only for individual consumers, but for the entire planet. Critical for the success of HaFood's new reuse-packaging model, increasing consumer engagement was one of the larger obstacles to be overcome, despite the existing rise of awareness and accountability among the public.
HaFood went on to pilot product and service ideas with local retailers in first and second-tier cities across the Netherlands. Ideas that were put to the test built on the generic reuse concepts coined by the Ellen MacArthur Foundation for 'refill at home,' 'refill on the go,' 'return from home' and 'return on the go,' ranging from moderate to high convenience for the end consumer. After the pilot proved successful, the model was first rolled out nationally and soon after, internationally.
As HaFood Group had established itself as the largest player in an industry that promotes the reuse of packaging, the strategic focus of governments changed. Supportive legislation started being passed and other multinationals adapted their circularity goals looking towards reuse quotas and enabling consumer engagement through their products, services and packaging. The demand by these multinationals and EPR schemes gave great incentives for producers to play along and drive innovation. In addition, packaging innovation itself and the shift from single-use to multi-use translated into reduced material usage and, therefore, into potentially higher profit margins.
While a true global harmonization of policies has yet not come to fruition, the common prioritization of reuse evidently drives new laws. This means that some countries now require beverage containers to be refillable and reject multi-layered pouches, while a majority of retailers, in an act of sustainable leadership to drive reuse, have banned single-use deposit systems in their stores. HaFood and other emerging players in the circular economy needed to understand their role in the circularity process. A reuse model has its limits. Incentivizing a consumer shift from single-use to multi-use is difficult. Even when this is accomplished, reuse can only go so far, because every reuse causes wear, and eventually, reused packaging will need to go into recycling to achieve circularity.
In an industry that was in desperate need for more sustainable approaches to the waste problem, Lieke and her team's analysis paved the way for a successful extension of packaging lifecycles and their ultimate recycling.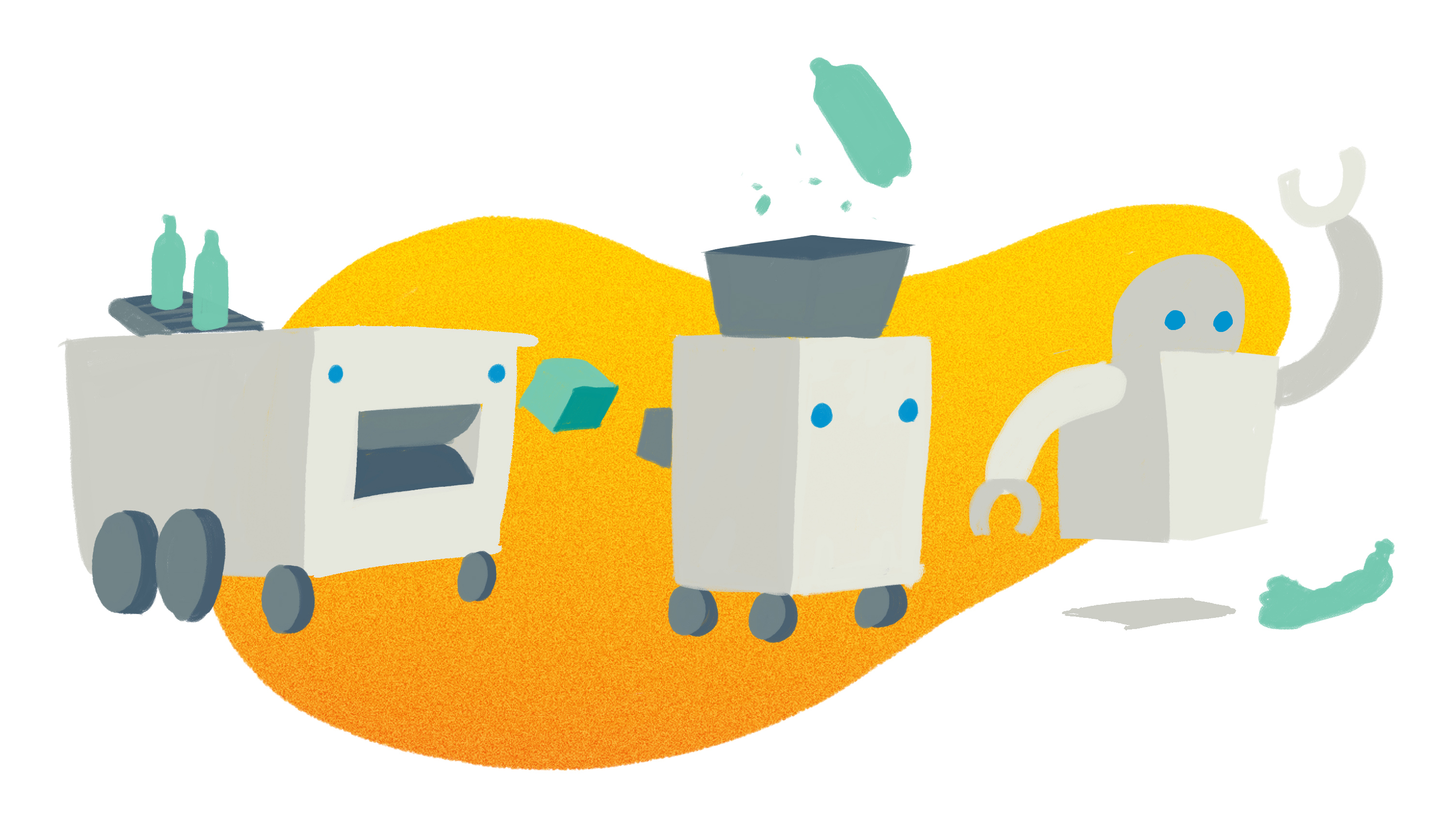 With the major success of the HaFood Group and other brand owners and retailers in driving the reuse circularity strategy, we have seen that in the past decade, the plastics volume has grown slightly less than the global economy, while an astounding 25% of all plastic packaging is being reused today.
Producers experienced a surge in rigid packaging, as prices were more competitive and the reuse benefits triumph over flexible packaging. At the same time, they also found themselves competing with alternative materials such as glass, which is why companies like HaFood had to diversify their packaging portfolio. As the expanding scalability of logistic solutions for reusable glass or aluminum containers began to defy concerns regarding weight and CO2 emissions in transit, this became even more urgent.
75% of the packaging used on a daily basis is designed to be either reused or recycled and thus contributes to growing recyclability rates. As many developing countries have made tremendous progress on the Sustainable Development Goals and their economic development, their approaches to the waste problem are increasingly following the footsteps of the developed world. Awareness and education campaigns have been successful in promoting the reuse of plastic packaging.
Globally, a growing engagement of civil society meant that consumers began spending time and money in the fight against the waste problem – a level of involvement that was not conceivable a decade ago, but became possible with incentivizing policies that distribute accountability of the waste problem among consumers, too.
An improved collection infrastructure, particularly in the developing world, has also led to approximately 70% of all plastic household waste being collected globally – half of which is now being retrieved in separate waste streams, either in bins or deposit systems. With such a cutback in mixed waste collection and the improvement of waste stream quality, less and less use is made of landfills and incineration, further bolstering circularity through recycling, as is reflected in the fact that about ¾ of all plastic packaging produced is either reused or recycled.
Yet growing reuse is also said to have increased the complexity of packaging. The move from single-use to multi-use required that mechanical and chemical recycling companies ramp up innovation to adapt to this development and to close the loop. Eventually closed loop recycling rates went up to 10-30%, depending on the region.
Much like HaFood's corporate strategy team anticipated, the industry has seen a rise of new players who support the reuse model and are looking to improve current undertakings. While this development obviously intensifies competition, luring new players into this field implies that circularity has become a popular vision and the path towards a completely circular economy quite a bit shorter.
If you haven't read last week's post, be sure to read about Breakthrough in Material Innovation and Chemical Recycling.

To read more about the future of circularity in both developed and developing markets, download the TOMRA Circular Economy white paper entitled "Resource Recovery Playbook: expectations for the circular economy of 2030 and the steps required to achieve a sustainable future." The publication features expectation scenarios from FutureManagementGroup AG based on the expertise of stakeholders, diligent research and interviews with representatives across the value chain.
;" "
" ";;

Up Next → Proliferation of Deposit Return Systems

Editor:
Enno Däneke | Managing Partner, FutureManagementGroup AG
Enno Däneke consults large enterprises and innovative medium-sized companies on future issues and supports them in developing their long-term strategies. In addition, Enno Däneke is keynote speaker at conferences across Europe and lecturer for business model innovation and future management at several universities.