Closing the 91% Circularity Gap
The world is changing rapidly, and we face severe challenges, including resource depletion, climate change, environmental and health risks due to mismanaged waste. Transitioning from the current take-make-waste model to a circular economy requires that we design out waste, harness materials already in the system and preferably use recycled materials instead of extracting nature's finite resources. Similar to how solar panels capture radiation from the sun and transform it into renewable energy, we can also keep products and materials in use by creating renewable technical systems within a circular economy. Regenerative models not only give nature a chance to recover but also create new economic, environmental and societal opportunities.
"
The hard reality is that the world is only 9% circular.
Waste collection and recycling in developed countries have come a long way over the decades, but unfortunately, it's still not enough. Even in markets with more advanced systems, only a fraction of materials recovered remain in a closed loop system. Lack of scientific-based waste management infrastructure in emerging markets currently results in 90% of municipal solid waste being mismanaged, leading to soil contamination, water and air pollution. Non-circular waste affects everyone and everything — humans, animals, marine life and nature.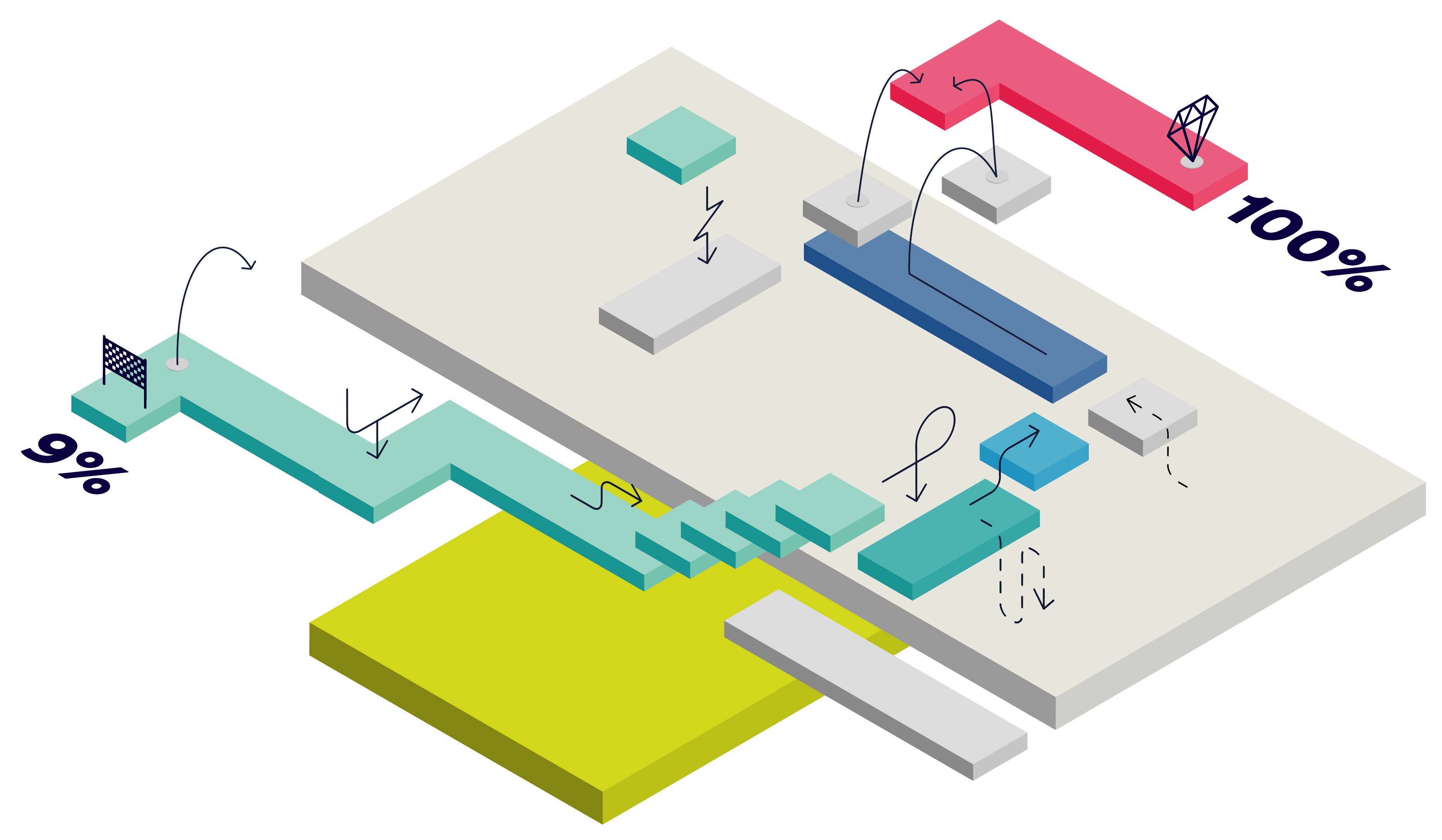 There is no one-size-fits-all solution to the waste problem. With more than 20 years of experience in the collection and mechanical sorting of waste around the world, no other company understands the complexity of waste management processes like TOMRA. To define solutions for systemic change, partner with key players, and pilot new circularity projects, the TOMRA Circular Economy division was created in 2019. Through the expanded, more holistic and collaborative approach of TOMRA Circular Economy, we actively work on accelerating the transformation to a circular economy.
An opportunity to reduce plastic pollution by 80% by 2040.
A new landmark study from The PEW Charitable Trusts and Systemiq report they have reason to believe the problem of ocean plastic pollution can be solved within a generation, or sooner. With an estimated 100m tons of plastic needed to be recycled by 2040, incremental changes to existing models are considered non-sustainable. However, according to the study, systemic changes in policy, business and investments could bring about collection rates of 90% in urban areas and 50% in rural areas by 2040.
Plastic pollution is one of the most pressing environmental issues of our age. TOMRA Circular Economy strives for a world in which plastics packaging is collected and recycled in a closed loop – and this is evident in every step we take. In developed markets, we will continue to lead and collaborate to optimize the plastics recycling process for the best possible quality and develop demand for high quality recyclates.
In emerging and other high-potential markets around the world, our work is guided by a holistic model to achieve the best possible outcome for any given situation. This can include but is not limited to eliminating litter, reducing CO2 emissions, boosting recycling rates, and affordable operation. This arduous task requires alignment of increasing levels of touchpoints that transcend globalized business models, widely diverse consumption models and, in some cases, non-existent formal collection systems.
Being the change for the world as it should be.
As the only company that can offer holistic system solutions for waste management, TOMRA is uniquely positioned to help close the circularity gap and transition the world to a circular economy. We are actively developing new methods, processes, technologies and business models through strategic partnerships and pilot projects. We will continue to explore disruptive technologies and digitalization, contribute our field-proven knowledge in the collecting and sorting of plastics, and work closely with key value chain members. Together, we can build a circular future.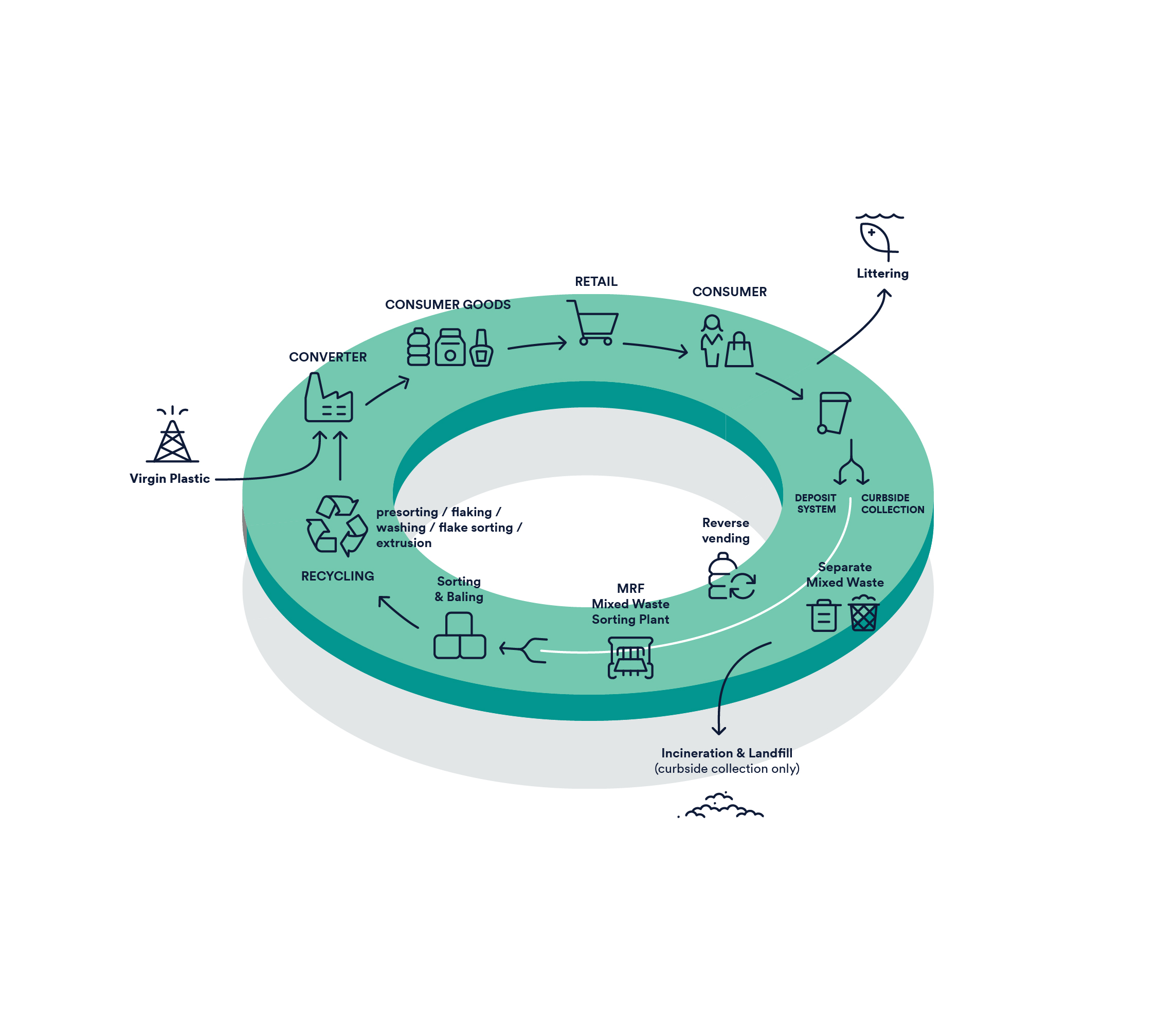 Do you have an idea to reduce plastic pollution you'd like to share with us? Tell us in comment section below!