EU Aims for Climate Neutrality by 2050
Warmer than average temperatures and extreme weather events are becoming more frequent in almost every corner of the world. The planet's climate is transforming the world and scientist warn that without urgent action, there will be irreversible changes that impact ecosystems, biodiversity and even our ability to produce food.
"
A special report from the International Panel on Climate Change (IPCC) in 2018 indicated to policymakers that we have a little over a decade to drastically reduce greenhouse gas emissions to avoid catastrophic climate change.1 Too often, mitigation measures to reduce greenhouse gas (GHG) emissions are regarded as too costly in a global marketplace. The European Commission, however, suggests there is overwhelming evidence that reducing GHG emissions now instead of later can bring about economic benefits and green jobs.
EU RAISES AMBITIONS
Europe strives to become the first climate-neutral continent. The European Green Deal aims to transform the Union into a resource-efficient economy with no net emissions of greenhouse gases by 2050.
In September 2020, the European Commission proposed raising 2030 greenhouse gas emission reduction targets to at least 55% compared to 1990. This legislative proposal would significantly increase existing targets under the 2030 climate and energy framework and enable the EU to implement its commitments under the Paris Agreement.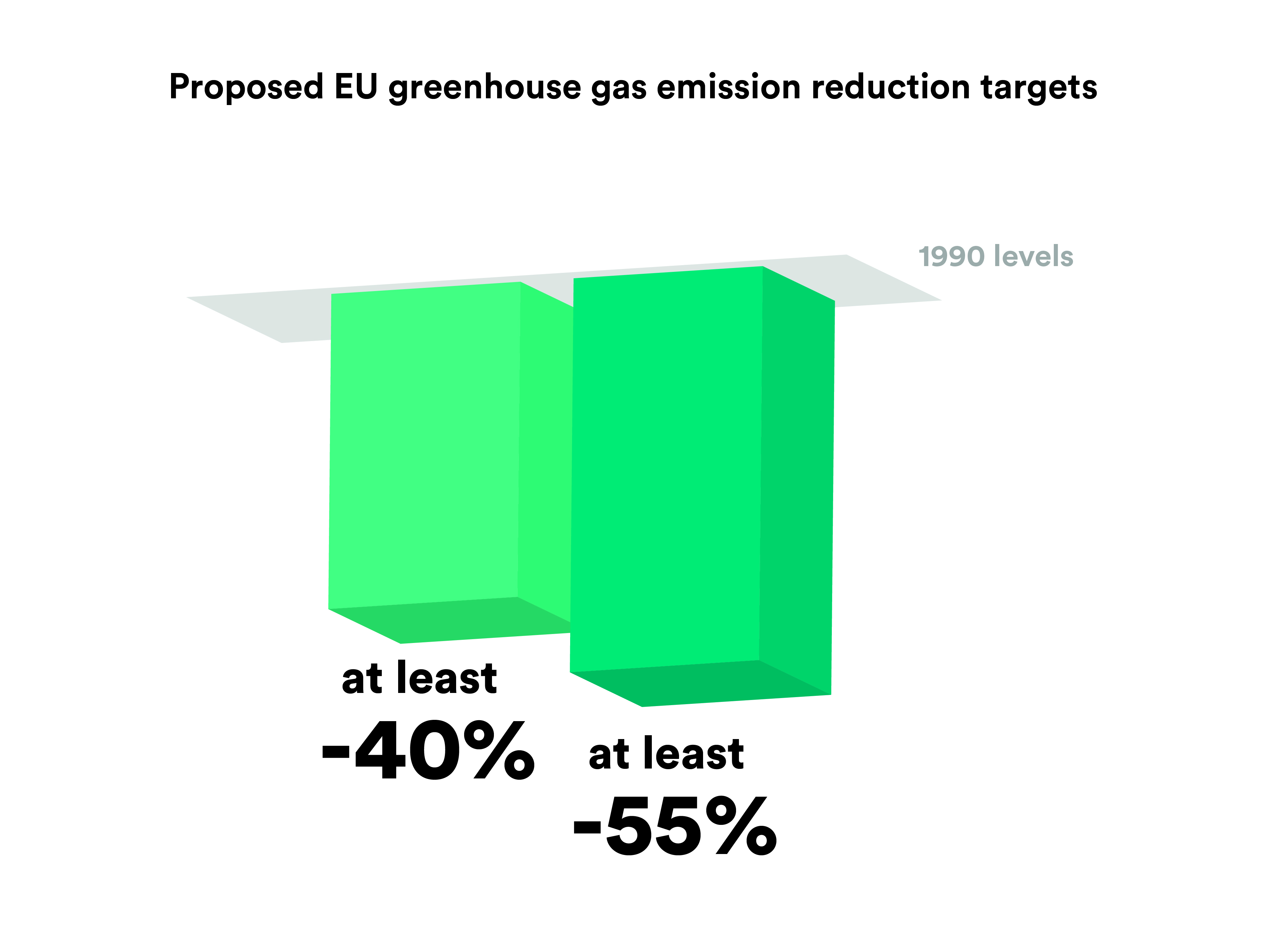 MORE THAN A PLEDGE. IT'S ACTION.
As part of the European Green Deal, the proposed climate law would translate political commitments into legal obligations across all sectors of the economy. Decarbonizing the economy requires a myriad of solutions that address energy, transportation, industry, food, waste management and many other factors that contribute to global emissions.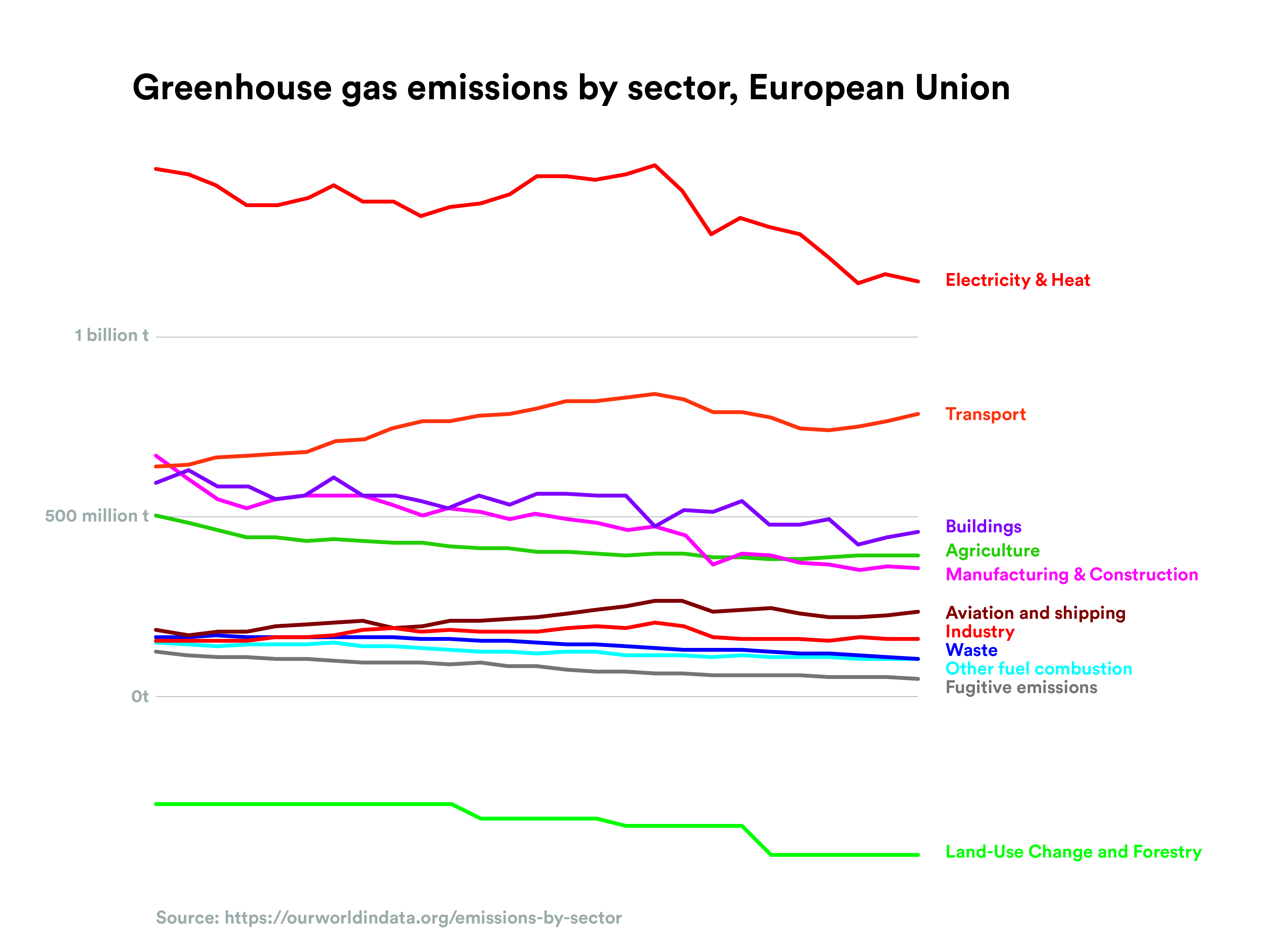 Further reducing net greenhouse gas emissions by at least 55% by 2030 will mean cleaner air, improved health and living conditions, lower-cost energy systems, reduced energy imports, sustainable transport, and expansion of electric charging points throughout the EU. Mitigation measures will address CO2 emissions standards for road transportation, improving the energy performance of buildings, switching heating and cooling systems to renewable energy, and more climate-friendly agricultural practices.
Advancing the transition to a circular economy and achieving climate stabilization will require global investment into environmentally-friendly technologies. The Just Transition Mechanism will provide targeted financial support to regions and sectors within the EU to help the transition towards the green economy. By building international green alliances, the European Union aims to be a leader in setting global standards by making climate issues and sustainability part of international relations.
What do you think of the European Green Deal and proposed 55% reduction targets for greenhouse gases? Tell us in the comment section below!