Less Talk, More Action: 5 Steps to Sustainable Consumption
Actions speak louder than words, and when it comes to the circular economy, consumers are the driving force of positive change. Consumerism and the take-make-waste system of the linear economy leaves a tremendous impact on the environment. Last week's blog post featured simple ways you can help the planet at home, but we can also enable a green recovery giving it currency.

Every consumer, regardless of location or income level, can make more sustainable choices when purchasing goods, whether it's a big item or everyday purchase. Spending your hard-earned cash similar to voting – it sends a clear message to brand owners that they need to prioritize sustainability.
" "
STEP 1:
REDUCE UNNECESSARY CONSUMPTION
The truth is plain and simple: overconsumption is fueling the climate crisis. The ever-increasing levels of consumption, especially among affluent households, are responsible for the biggest human impact on the environment according to a paper published by researchers at the University of New South Wales. The climate depends on individual actions as well as economic reform.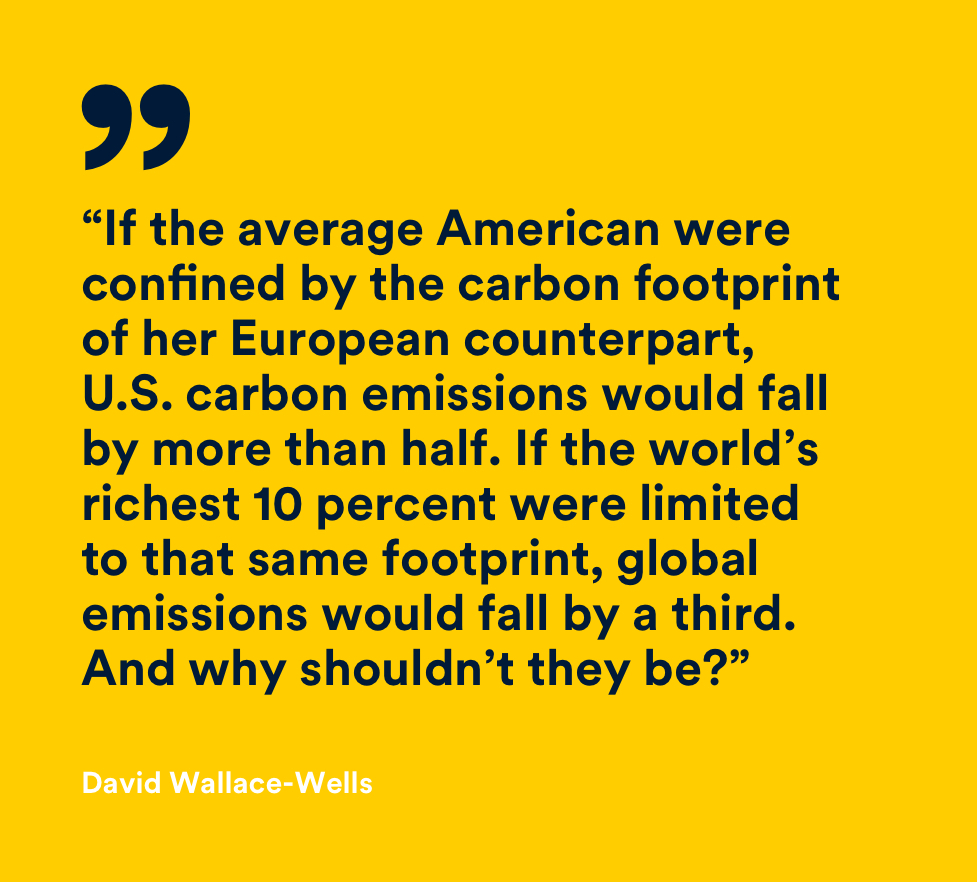 STEP 2:
CHECK FOR REUSABILITY
Single-use items are often only used for minutes but can leave an imprint on the earth that lasts thousands of years. Even when made with recyclable or compostable materials, disposable products require energy and resources to be produced. Look for items that can be used again and again. The durability of the material is paramount – the longer it lasts, the better.
STEP 3:
IT'S ALL ABOUT BALANCE
When choosing a product for its eco-friendliness, it is undoubtedly essential to consider the materials that go into making it. Choosing naturally renewable or recycled materials is optimal, but you'll also have to consider the manufacturing process, where it's made and shipping distance. These factors significantly influence the environment and human welfare. Luckily, several resources are already doing the research like the Good on You app and website.
"
STEP 4:
CHOOSE ITEMS THAT CAN BE RENEWED
Do the earth a big favor by making sure a product can be repaired or fully recycled when it breaks or reaches the end of its lifecycle. Look beyond the label, too. Recyclable materials depend on the capabilities of the waste management system in your community. The same applies if you're choosing a compostable or biodegradable product – there's a big difference, and certain types of organic waste require industrial processing.
STEP 5:
CONSIDER THE ENTIRE PACKAGE
With the rise of e-commerce, packaging is playing an increasing role in sustainability. Some online retailers offer compostable and recyclable packaging, along with eco-friendly shipping options to cut down on transport emissions. Unfortunately, many products are still packaged with non-recyclable materials – but there's still something you can do! Use social media or email to contact the company and let them know you love the product, just not the packaging.