Protecting Water by Curbing Litter
Around the world, an estimated 2.2 billion people currently do not have access to safely managed drinking water, according to the UN World Water Development Report in 2020. As we strive to achieve the Sustainable Development Goals, global formalized waste collection and management systems play an essential role in climate action.

Ensuring the availability of clean water and sanitation for all (SDG 6) demands a myriad of actions and approaches, including waste management and recycling, to improve water quality. Infrastructure to reduce food loss and waste is one of the most poignant needs, as agriculture accounts for 69% of global water withdrawn. Building waste collection and management systems in urban areas are another effective measure that can significantly reduce water pollution. Particularly in developing countries, soil and groundwater contamination is partly attributed to the lack of formalized solid waste management.

As revealed in our previous posts on floral waste, even 'organic' material released or dumped into bodies of water can be highly toxic due to the pesticides and chemical fertilizers used during production. This can lead to water pollution, which affects the living organisms and builds algae on the water's surface that produces foul odors. As the Climate Clock counts down, there has never been a more crucial time to invest in holistic resource systems that enable a circular economy.
"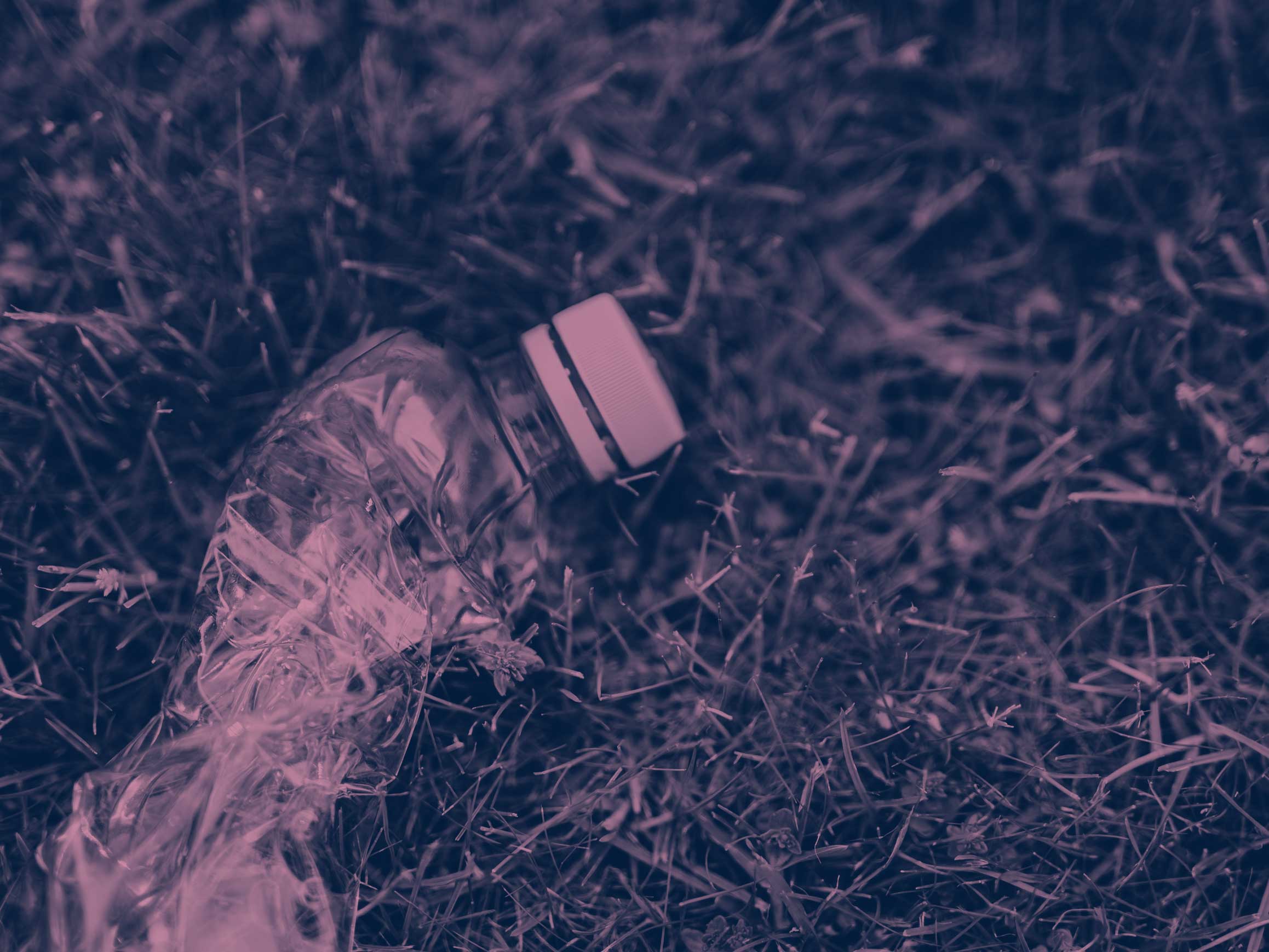 TACKLING THE WATER CRISIS
BY ADDRESSING LITTER ON LAND
Keeping our oceans pollution-free and enabling clean water requires focusing on upstream solutions. After all, far too much of the plastic produced every single year ends up unmanaged in the environment, damaging natural ecosystems, wildlife and our health in the process. Whether trash and litter are illegally dumped or find their ways through stormwater and drainage ways, waste is unquestionably a form of water pollution. While environmental regulation protects water quality, it usually only addresses 'floating' debris and not litter directly at its shore.

By creating policies to address litter, society can prevent waste from polluting our precious water sources. In its annual report, Ocean Conservancy's International Coastal Cleanup found that two of the top five most commonly found items of litter were related to beverage containers. Nearly three-quarters of all litter in the UK is beverage related, as revealed in a survey commissioned by the UK's Department for Environment, Food and Rural Affairs. Designing effective Deposit Return Systems (DRS) that incentivize public participation in collecting items for recycling have been adopted by 22 states or countries, across multiple continents, in the last three years alone.

Investing in DRS is proving to pay off: positively reducing litter, beverage containers in particular. In Perchards' 2005 peer review study of DRS systems for packaging, the data reviewed strongly suggest that deposit return schemes can achieve reductions in littering of deposit-bearing beverage containers over 95%. Just imagine how we could prevent water pollution if incentivized and convenient collection systems for multiple types of recyclable waste were introduced.

To read more about deposit return system best practices, we recommended reading the complimentary white paper entitled Reward Recycling.