Retailers as Influencers: How You can Help Change Consumer Behavior
What, and how, we consume is a huge part of the crippling waste problem we are trying to combat. As a retailer, you are in a prime position to help your customers make more sustainable choices and become more eco-conscious in how they deal with the disposal of their waste.

In this blog, we look at how you can influence your customers to embrace the eco-friendly options in your store, and to conserve energy, water, and their products during their lifecycle. You can also show them how to deal with those products once their main purpose is fulfilled, and they become waste. First up…

Make it Easy
Ever heard the phrase, 'if you build it, they will come'? It may be a line from a movie, but in this case, it's true. You won't need to do any persuading if you have sustainable products and infrastructure in place. One of the best ways to get your customers to make better choices is simple: give them the choice. Offer eco-friendly alternatives to products you already stock, and eventually replace products you stock with greener alternatives.

You can also offer your customers convenient ways to recycle, as well as the information they need to recycle properly. Consider introducing a Deposit Return System (DRS). This system offers a financial and convenience incentive for customers to recycle (a small amount is added to the price of a product, then that amount is refunded to your customer when they bring the empty container back to your store). In research by Reloop, it was found that a vast majority of people supported existing DRS (87%) and the introduction (82%) and further expansion (82%) of a DRS.

For many of your customers, finding environmentally-friendly alternatives to the products they use, or returning products for recycling once they are done with them, can seem time consuming and confusing. You can remove this barrier by simplifying the decision-making process.

Talk the Talk
Now that we have the infrastructure in place, we need to focus on another barrier to sustainable behavior: Lack of knowledge. You are in the perfect position to help in that department too. You can use online communications (think social media, newsletters, etc.) to help educate your customers on topics like recycling. More specifically, what can and can't be recycled (wishcycling is a huge reason why our recycling rates aren't climbing high enough, fast enough. You can help change that by taking the guesswork out of the process).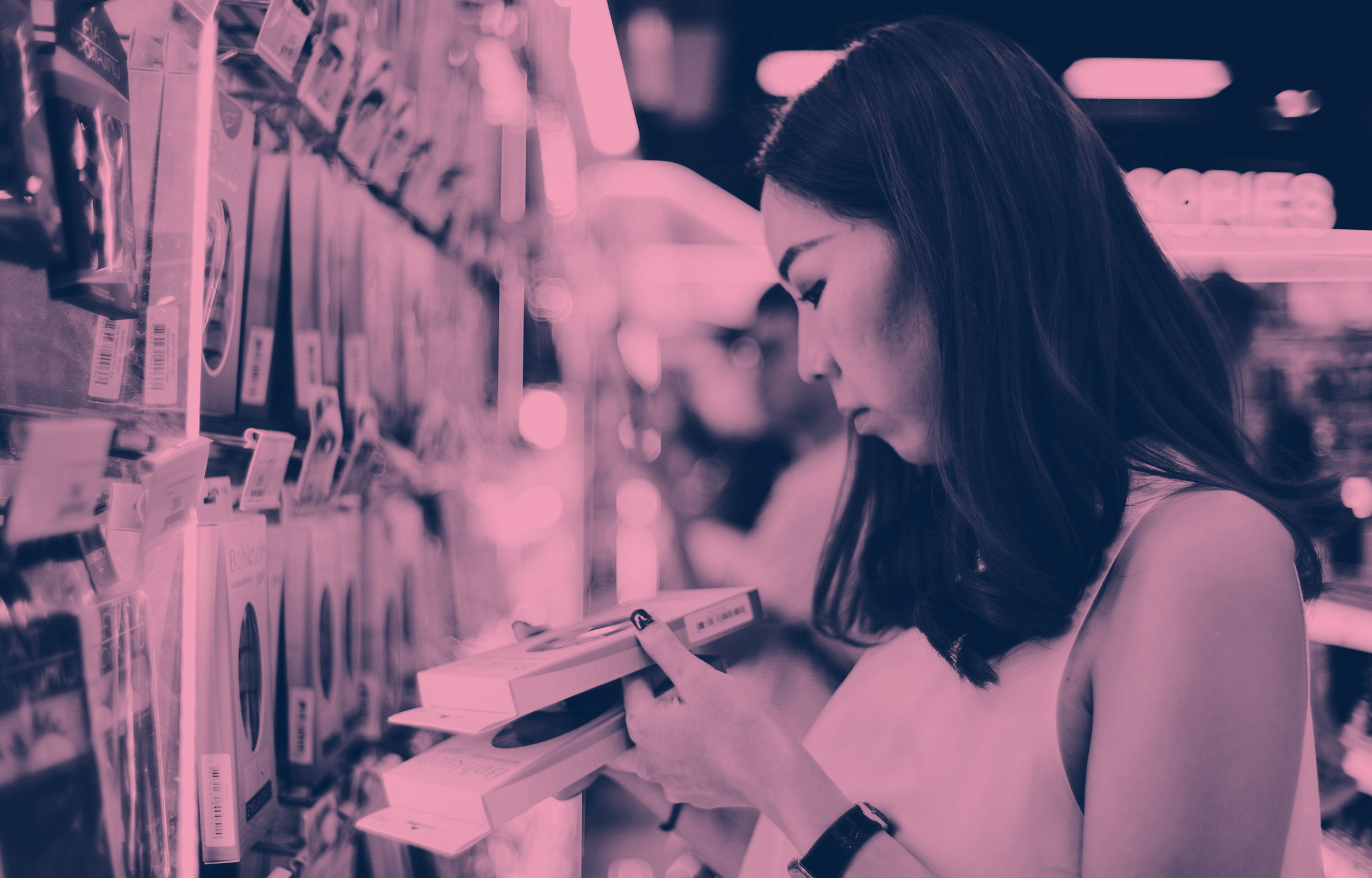 Educate your customers on how to take care of specific products, for example, so that not only is the product's quality maintained throughout its life, and therefore lasts longer, but the environment benefits too. Always include the 'why' when you are communicating the 'how'. You can also use your social media pages to communicate your internal goals and achievements. Inform and inspire your customers by highlighting your commitment to sustainability.

There are plenty of in-store opportunities to take advantage of too. Think in-store signage, labeling and sustainable messaging to inspire your customers to consume more sustainably. Make sure that this in-store communication is attention-grabbing, easy to follow, and consistent (this is especially important if you run a franchise). This type of messaging meets your customers where they're at and will influence their purchasing decisions when it matters. Another great way to encourage sustainable behavior is to reward it. Think about offering specific discounts and other incentives. Ask your customers to return product packaging to your store, for example, and offer them something in return.

Walk the Walk
Get rid of plastic grocery bags (if you haven't already), and unsustainable packaging materials. Better yet, why not make bags and certain packaging optional? What about receipts? Do your customers really need them? Think about it. Think about all those seemingly small ways you can save on materials. By removing certain items or practices from your store, like single-use plastic, you encourage similar behavior in your customers and help them keep eco-friendly practices top of mind. Hopefully, your customers start implementing green changes in their homes too.

Stocking sustainably produced items, using recycled packaging, as well as efficient shipping and delivery methods is not only the right thing to do in our current climate, but it can also attract new customers and increase your bottom line. Ultimately, a huge part of solving our waste problem depends on changing consumer behavior.

We'd love to hear how your retail business influences sustainable behavior. Drop us a comment below (or on social media) and let us know.