Stop and Smell the Floral Waste
Valentine's Day is soon upon us, and one cannot help but think of long stem roses or extravagant bouquets. In 2020, Americans were expected to spend $2.3 billion on flowers – just on Valentine's Day alone. The love of flowers extends well beyond this one special day: the global cut flowers market is projected to reach $41.1 billion by 2027 with fragrant stems jet setting between continents at unprecedented speeds.
"
WHEN LOVE HURTS
Without much need for debate, the refrigeration, transportation and soil degradation required to cultivate and sell flowers around the world leaves a tremendous impact on the environment. While the global floral trade started in the Netherlands approximately 200 years ago, production has more recently shifted towards emerging markets such as Colombia, Kenya, Ecuador and Ethiopia. Unfortunately, a lack of empirical evidence from the floral industry makes it difficult conclude whether stems imported from countries that are more climate-inducive for growing or domestic blooms grown in temperature-controlled greenhouses are the more ecologically friendly choice.
Of course, not all flowers survive the delivery chain or arrived damaged – flower waste rates can average around 20% from the wholesale level. Every year approximately 80,000,000 tons of waste flowers are dumped in the rivers in India alone, but the impact can be found in other countries as well. The pesticides and chemical fertilizers used to grow flowers can be highly toxic for air, land and water. When large volumes of flowers lack formalized waste management, they are often improperly disposed of in open places or in many cases they are released to bodies of water. This can lead to water pollution, affects the water-based organisms and builds algae on the water's surface that produces foul odors.
"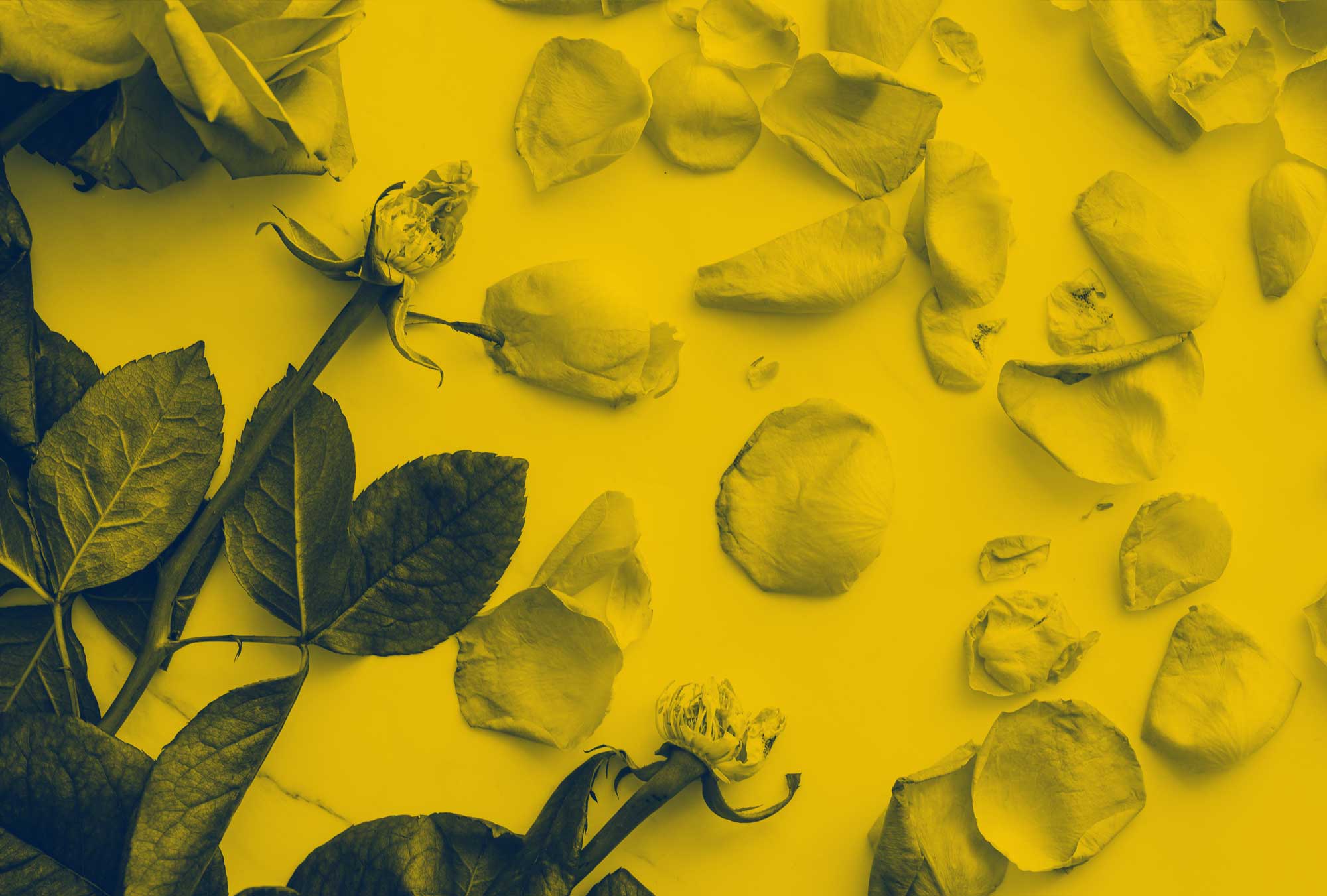 FROM WILT TO WEALTH
As production and consumption of cut flowers increases around the world, it is essential that producers and consumers understand the benefits of composting or organic waste. Without education and organized waste management, flowers end up polluting waterways and land. On the other hand, Floral waste can also be a tremendous opportunity to convert waste into new and desirable products. For example, India has some of the largest producers of flowers used in various cultural activities. Approximately two million tons of floral waste in India are discarded every day after religious ceremonies, according to Parimala Shivaprasad, an entrepreneur from Bangalore, India. She is working on the idea of developing a business based on recycling floral waste from temples.
"
Recycling floral waste can repurpose blooms in various industry applications. Essential oils can be extracted from flowers to make perfumes. Colorful and fragrant blooms can be transformed into incense sticks, fabric dyes or color powders in cosmetics. Composted flowers can be used to grow various plants, and biogas products for power generation. Other social enterprises are springing up in other locations, too. Repeat Roses in New York City sells high-end floral arrangements for events with composting or repurposing service that restyles and donates the flowers to nursing homes, hospitals and shelters.
Do you know any floral waste recycling start-ups that we should know about?Write us!