The Changing Face of the Retail Shopping Bag – Here's What You Should Know
Plastic shopping bags are banned (or in some cases, taxed) in 127 nations worldwide, but what we assume to be the 'worst', doesn't always stand up to scrutiny. Think about the switch from plastic to reusable. It seems like the best way forward, but even reusable bags come with environmental costs.

If we have any chance of reaching the United Nations' 13th goal (to take urgent action to combat climate change and its impacts), we need to stop assuming that plastic is the worst, and dig deeper to find solutions to the single-use plastic problem.

In this blog post, you'll see a combination of concepts that could potentially solve that problem and fit into a diverse array of retail markets and consumer needs. We'll also look at the potential pitfalls of those solutions. Remember, one size does not fit all, and nor does one solution.

Plastic, Paper, Cloth: No Clear Answer
We've been sold paper and cloth alternatives to the plastic bag because plastic bags are clogging our oceans. Fair enough. What we haven't really been told is that while plastic bags wreak havoc on our planet after they're used, paper and cloth bags pay their environmental cost upfront. And it's a big one (deforestation, increased water and energy usage, carbon emissions, and harmful by-products, you get the picture).

In fact, paper and cloth bags must be reused thousands of times before they could potentially equal the plastic bag's lower environmental impact. You see the problem.

The Retail Shopping Bag – Reimagined
The Beyond the Bag Challenge (part of the Beyond the Bag Initiative) was created to try and solve that problem by encouraging innovators from around the world to reimagine and reinvent the retail shopping bag. Each idea was placed into three categories: reuse and refill, technology, and innovative materials. Over 450 innovators submitted their ideas and, out of those hundreds, only nine were chosen as winners.
";;
We've broken down the winners below, but as you read about their innovations, think about how each solution could fit in your retail environment. Think about how they could work in your daily life (as a consumer). Would you use any of these innovations? How convenient do you think they would be, and how environmentally friendly do you think each are in comparison to the options that already exist (plastic, paper, and cloth)?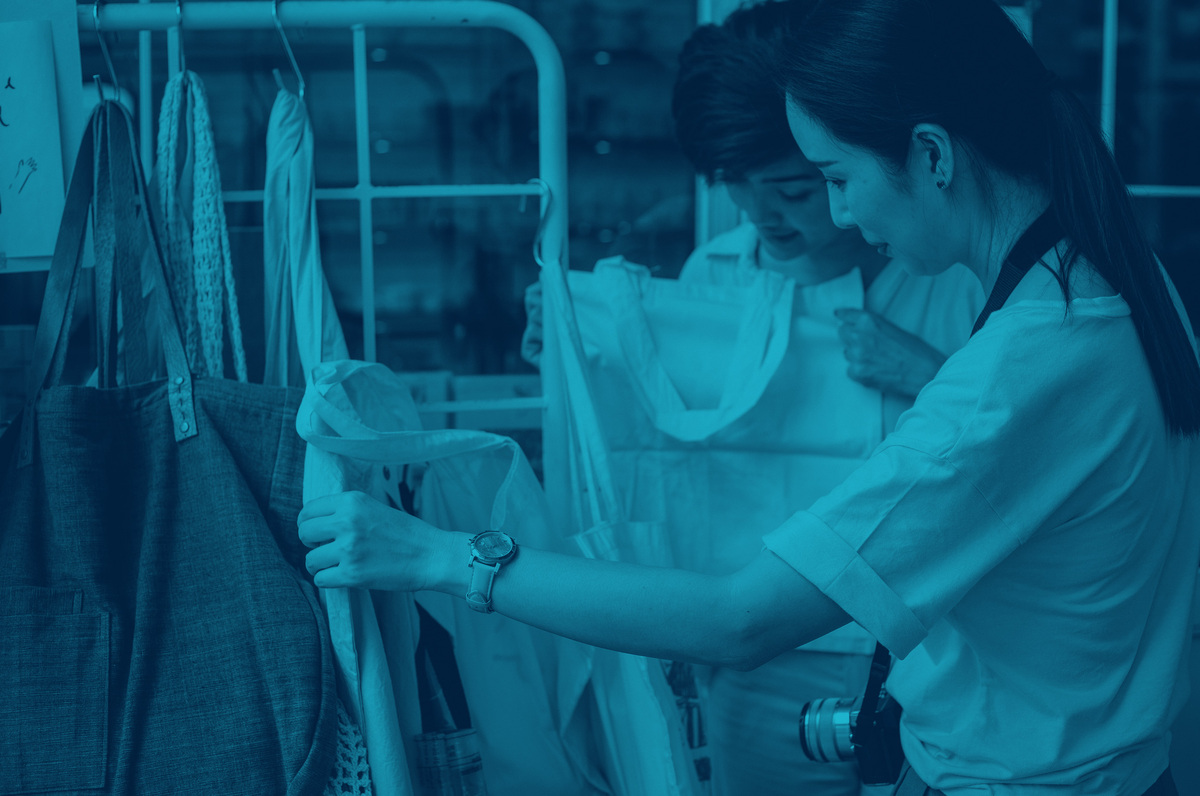 Reuse and Refill
1. We've all forgotten our reusable bags at home at least once (if we're honest, more than once). ChicoBag aims to solve that problem with a solution that lets consumers borrow bags at the store.

2. Similar to ChicoBag, GOATOTE is a kiosk system that lets consumers use their smartphones to access reusable bags anywhere a kiosk is available. Consumers then have 30 days to return the bags, which are then cleaned, disinfected, and returned to the kiosk for the next consumer.

3. Returnity is an online alternative to the first two (similar to RePack, which we covered recently). They provide online retailers with a sustainable alternative to single-use packaging with their reusable shipping bags and boxes. They manufacture to retailers' exact specifications (size, content protection, and branding requirements).
"
Technology
4. When it comes to going circular, data is everything. Eon helps retailers track and understand how their bags are used by monitoring data throughout the bag's value chain, helping them see the full lifecycle of their bags.

5. Nothing inspires change like reward. Fill it Forward works with that human trait in a clever way, by letting consumers tag their reusable bags, then track their environmental impact, and get rewarded for their sustainable behavior. Smart.

6. Speaking of smart. SmartC, powered by the Internet of Things, is an app that motivates consumers to use their reusable bags by rewarding them with points at any participating retailer. Again, using human nature to help solve the single-use problem.
"
Innovative Materials
7. Made from 100% cellulose fibre (which could be from bark, wood or leaves, or other plant-based material), Domtar have developed a new recyclable material that's a lot stretchier and more durable than regular plastic.

8. Swap fossil fuels with agricultural waste, non-edible plants, renewable resources and you get PlasticFri. They've created a compostable bag that could give consumers a new shopping bag alternative.

9. Now, swap fossil fuels with seaweed. Sway have created a compostable alternative to the plastic bag with material taken from the sea.
"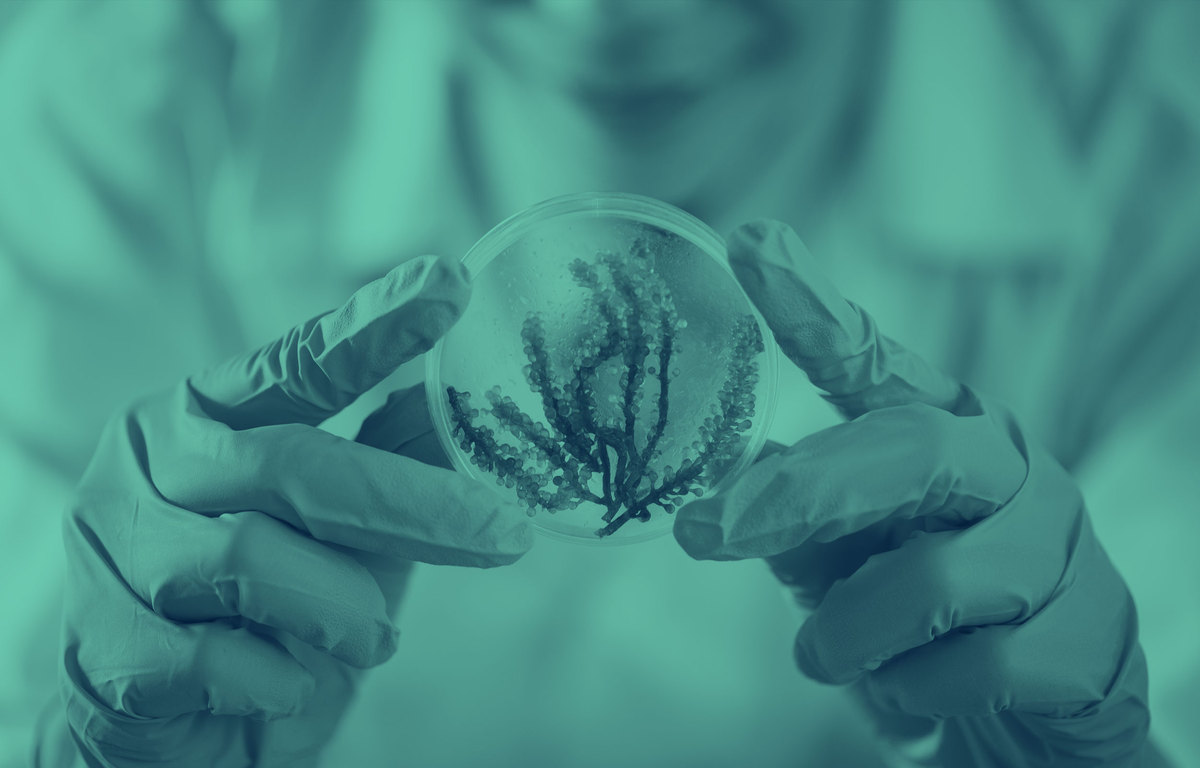 End-of-Life Matters
Now. We like the idea of retail shopping bags made from seaweed. After all, it's natural (unlike fossil fuels). But do we have the systems in place to manage material made from seaweed once they're no longer in use? What about cellulose fibre, agricultural waste, and non-edible plants?

Many materials rely on composting systems that don't actually exist yet. How will these materials be sourced? How will they be transported? And again, do we have the infrastructure and skills to manage it when it becomes waste? This line of questioning takes us back to one of our green recovery circular strategies, design to last. We need to think about the end of a product's life just as much as we need to consider how the product is made.

At the moment, no retail shopping bag is perfect (except the one we reuse and reuse and reuse). But with every innovation, and every behavior change, we get one step closer to reaching the United Nations' 13th goal. In the meantime, let's remember the solutions that already exist. For now, if and when new bags need to be used or bought, it's best to opt for tough, reusable plastic, polypropylene, and polyester (both strong, synthetic plastic). "