Why Gender Matters in a Circular Economy
It's time to build a future that is equal and beneficial for everyone. By building systems that improve human well-being and social equity while significantly reducing environmental risks and ecological scarcities, we can achieve all sustainable development goals, including SDG 5 on gender equality. Transitioning to a circular economy not only promises a more sustainable future, but also offers the world a fantastic opportunity to design out inequality permanently.
In our International Women's Day post, we challenged the status quo in waste management and called for action to empower and dignify the lives of women working in the industry. Gender equality is vital for sustainable development and a circular economy. Even with vast cultural differences worldwide, women tend to be central figures in households and communities, making them primary drivers in responsible consumption and the circularity of waste. Circularity is far more successful when more women participate, as their behaviors cultivate sustainable culture on many levels of society.
;
"The liberation of the earth, the liberation of women, the liberation of all humanity is the next step of freedom we need to work for, and it's the next step of peace that we need to create."
Vandana Shiva
The rise of women in leadership and entrepreneurial roles already proves that business success can go hand-in-hand with sustainability – it just requires a delicate balance between profit and social responsibility. Going the extra mile to protect our environment and simultaneously create a positive social impact are just some of the circular economy's benefits.
Inspirational examples of social change for sustainability are dramatically increasing around the world. In 2013, Indonesian activists Melati and Isabel Wijsen were two teenage girls that refused to sit by and watch Bali drown in its 680 cubic meters of plastic waste generated per day. A campaign, "Bye, Bye Plasticbags" was born and convinced the Governor to ban plastic bags in Bali. In Sweden, two entrepreneurial women founded the social enterprise Bee Urban that provides fully serviced beehives for ecosystem system pollination. Their work also extends to spreading knowledge about the importance of bees and biodiversity.
"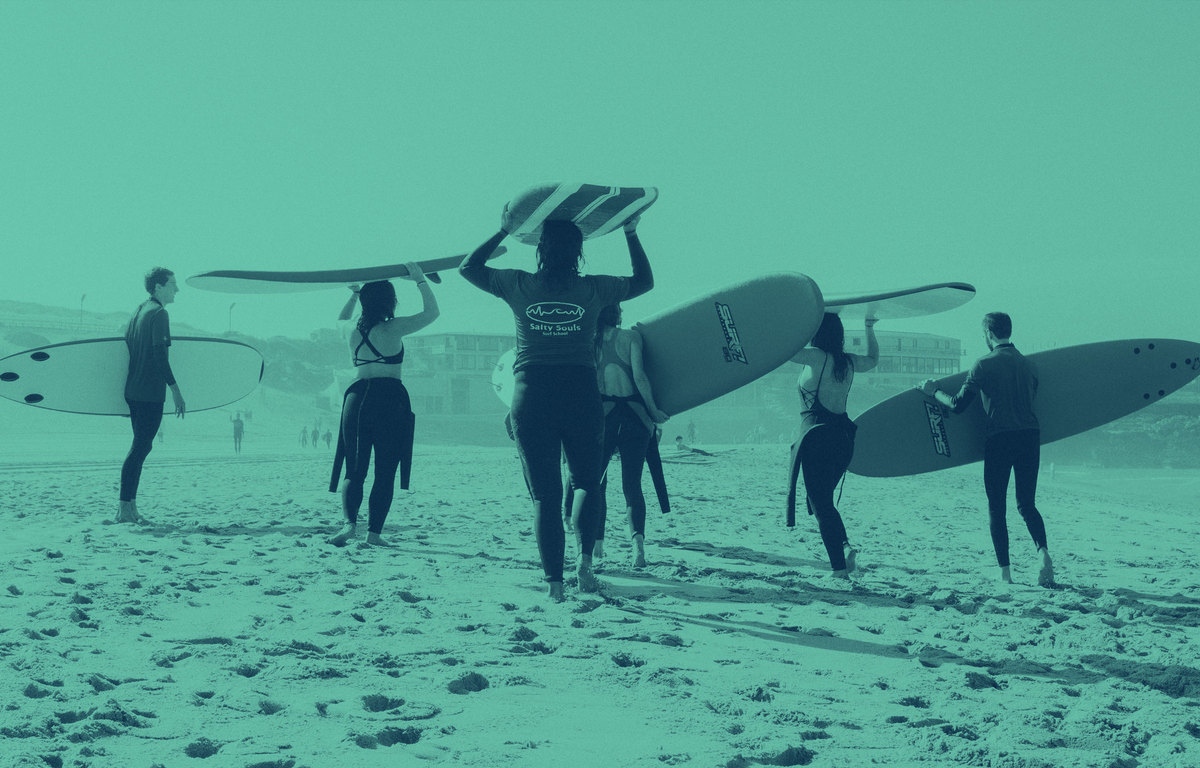 ;
RIDING THE WAVE OF CHANGE
Changing long-standing individual behaviors, some of which handed down through generations, is one of the many monumental climate action challenges. Studies have shown that women are more willing to alter their behavior for the sake of the environment and their families' well-being. As primary or equal caregivers, women influence family habits, consumption decisions, and eventually, the separation and disposal of waste. That said, women are key to raising awareness about reducing consumption and waste to mitigate climate change.
;
Gender equity recognizes that women and gender-diverse people are rarely in the same starting position as men. The social enterprise "HelpUsGreen "in India gives marginalized women the chance to earn livelihoods with dignity by collecting ceremonial temple flowers and turning them into sustainable incense. This profitable enterprise helps solve the problem of toxic floral waste in the Ganges river and aims to provide livelihoods to 5,100 women by 2021.
In a local interview with a HelpUsGreen employee, a 53-year old Dalit woman (deemed an 'untouchable' by the officially abolished social hierarchical caste system) revealed that the best thinking about her workplace was "the plastic stool". Rather than mentioning a higher wage, access to banking or retirement benefits, the employee valued being offered a stool to sit on the most. While the organization initially aimed to solve pollution, it now also finds itself empowering thousands of women every day.
;
Do you know of a social enterprise empowering women and forging sustainability? We want to know more – contact us today!
;
Would you like to find out more about the expectations for the circular economy in developing countries? We recommended reading the complimentary white paper entitled "Resource Recovery Playbook".
;
 "